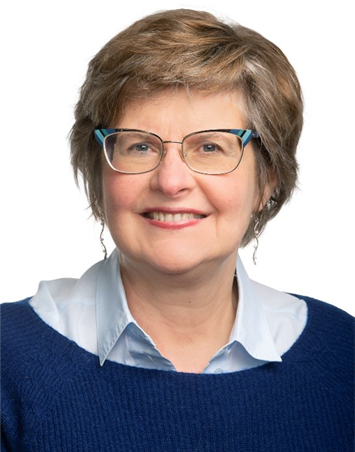 Catherine Field, PhD, RD, FCAHS
CRC Chair in Human Nutrition and Metabolism
University of Alberta, Canada
Catherine Field is a Nutrition professor in the Department of Agricultural Food and Nutritional Science at the University of Alberta. Her research program centers on the effect of nutrition on the immune system. Current research includes establishing the role of polyunsaturated fats on immune development, the use of fatty acids in the prevention and treatment of breast cancer and identifying the association between nutritional status and maternal mental health and infant neurophysical development. She has published more than 260 peer-reviewed publications.

Dr. Field received the McCalla and Killam Professorships from the University of Alberta and the Earl Willard McHenry Award for Leadership in Nutrition from the Canadian Nutrition Society. Dr. Field is Past-President of the American Society for Nutrition and a member of the CIHR advisory board for INMD. She is currently an Associate Editor for Advances in Nutrition.

William S. Harris, PhD, FASN
Dr. Harris is a leading researcher in the omega-3 fatty acid field for 40 years. He has published over 300 scientific papers on fatty acids and health, the vast majority on omega-3. He holds a PhD in Nutritional Biochemistry from the University of Minnesota and is a Professor in the Department of Medicine at the Sanford School of Medicine, University of South Dakota.

As the co-inventor of the Omega-3 Index (and other omega-3 blood tests) and founder of OmegaQuant Analytics, Dr. Harris has been ranked among the top 2% of scientists worldwide based on the impact of his research.

In 2020, he founded the Fatty Acid Research Institute (FARI), a non profit research and education foundation focus's on publishing high-quality research studies on the multiple relationships between fatty acid levels and human and animal health outcomes.